All Natural Cotton Canvas Imprinted Tote Bag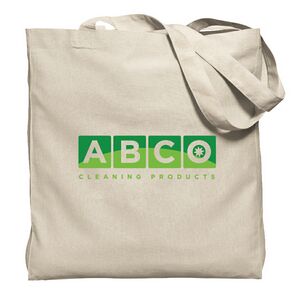 (Austin, TX) Eco Marketing Solutions has just introduced a new line of heavy duty natural cotton imprinted tote bags which can be imprinted with your company name and logo.  Specially designed for carrying added weight from catalogs at trade shows, this environmentally friendly tote bags will keep your name and logo traveling around the trade show floor—serving as a walking billboard sign. 
Robert Piller, President of Eco Marketing Solutions, asks, "What is the value to your organization if you hand out 250 of these environmentally friendly tote bags at a trade show and people throughout the show floor see your name and booth number?  It pays for itself right away."
"We chose these tote bags  for maximum imprint, making these the ultimate eco-friendly trade show promotional item."
Each all natural tote bag also come with a shoulder length, sewn handle made of natural canvas fiber.
———————————————————————————————————-
Robert Piller is President of Eco Marketing Solutions, which helps companies promote their brand and image at trade shows and in direct mail with environmentally-friendly imprinted promotional products that won't end up in landfills.  He is a frequent guest writer and speaker on issues of green marketing.   He can be reached at robert@ecomarketingsolutions.com or visit his blog: www.greenspotblog.com.
Categories:
New Products
all natural tote bag, cotton tote bag, Eco Marketing Solutions, eco-friendly tote bag, EcoMarketing Solutions, environmentally friendly tote bag, Green Spot Blog, imprinted tote bag, imprinted tote bags, marketing, natural cotton tote bag, recycled tote bag, Robert Piller, tote bag, tote bags, trade show item, trade shows