Eco-Friendly Canvas Tote Bag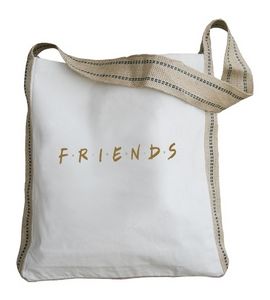 This eco-friendly tote bag has a strong strap that slings over the shoulder for easy use. This bag is the perfect promotional product  or even great giveaway bag, and with the option of adding an imprint, this tote can be personalized for anyone and any occasion, especially forEarth Day. This eco tote can provide multiple uses such as loading  up books or holding fresh produce as a nature- friendly fabric grocery bag.
The imprinted bags measure 14″ x 2 1/4″ x 17″ making it more versitle and useful in everyday usage.
You can order this item in as few as 50 pieces and prices starting under $8 wholesale.
Click on the picture for more information about this product.