Recycled Imprinted Caps Made From Soda and Water Bottles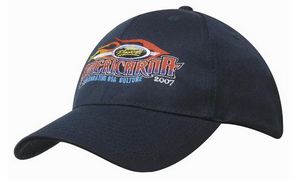 Austin, Texas: Green companies are looking to practice what they preach, so they seem to be steering towards more products made from recycled materials.  Shirts and caps, like this one, are being made from recycled PET, or the material in plastic water bottles and soda bottles.
The bottles are ground into a small pieces, where they are converted to a very soft material, which feels like cotton.  These caps consist of 50% recycled material and can be embroidered with your logo, for under $8 wholesale.
Click here for more information on these recycled six panel golf caps, available exclusively from Eco Marketing Solutions and EcoMarketingSolutions.com.