Water Filtration BPA Free Sport Bottle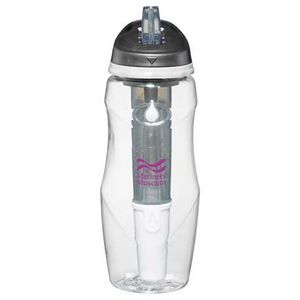 Austin, Texas:  Eco Marketing Solutions s excited to introduce their newest reusable water bottle–one with a water filtration filter.
Made from Tritan Copolyester, this bottle features a patented filter and freezer stick system which reduces chlorine taste and other impurities. Can filter up to 150 gallons of water before being replaced. Water flows easily through built in straw and filter, to produce cold, great tasting water. 26 oz. Can purchase filter refills online.
The perfect water bottle for trade shows, wellness programs and Holiday gifts.
Click to see other water filtration bottles available online at EcoMarketingSolutions.com